2) Day trip to Ocean Park on Wednesday 20th Nov. 2013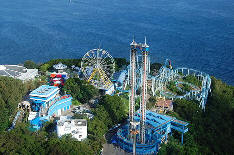 When was the last time some of you visited this famous tourist attraction right at our doorstep? I don't think I have since I stopped teaching!
As senior citizens we can now all enjoy FREE entry to Ocean Park. I am sure there are lots of attractions we have not yet played so let's spend a day there at leisure.
Schedule is as follows:
10: 00 - 11. 30 a.m. Dim Sum brunch in Wanchai (restaurant to be decided)
Bus to Ocean Park
Free time at Ocean Park until evening.
Optional dinner at Seafood Restaurant
For some of you with commitments in the evening you are free to leave at anytime.
We'll announce the details at the reunion dinner.
So let's stay in good health, keep in touch and keep the e-mail replies coming.
Best regards,
Toomany and Daisy Lam
RSVP to:
Toomany (26919464, 94648629) toomany1608@yahoo.com.hk
or Daisy Lam (25801271) lammaysum@yahoo.com.hk